This one is for my Mom, who is at St. Vincent's Hospital in Indianapolis, recovering from a minor heart attack and having a stent put in.
In tonight's Colts Chat, hosted weekly by Indy Star Colts beat reporter Phil B., Mom got a shout-out and love from my fellow Colts fans: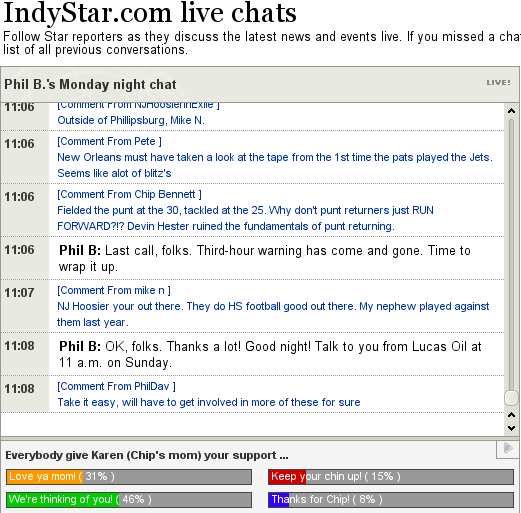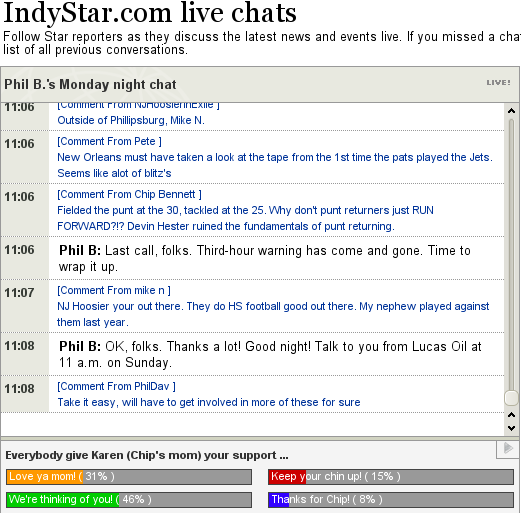 Thanks, Phil B., and Colts fans. We appreciate your love and support! Colts fans are good people!